Advanced Placement (AP)
2022-23 Advanced Placement Exam Information
The cost is $99 per exam.
The exam payment window runs from October 17-31, 2022.
Fees can be paid in two ways: (1) at the Tesla STEM main office, by cash, check (payable to LWSD), or credit card; or (2) through the LWSD payment site at https://payments.lwsd.org/
Students who miss the registration window can late register in February 2023. An additional $50 late fee will be applied to each exam.
If you would like to cancel an AP exam, please see Ms. Cooperrider in the Counseling area.
2023 AP Exam Schedule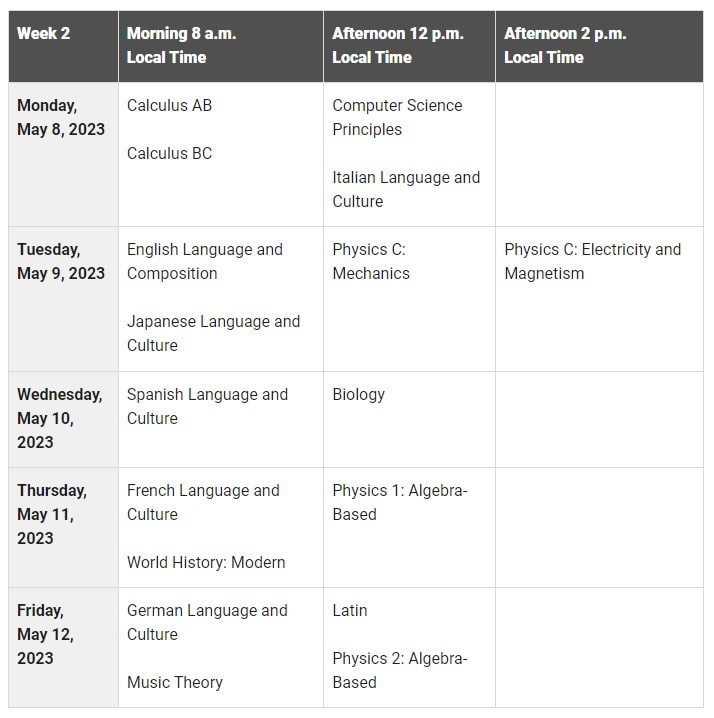 Homeschool and Private School students who live in the Lake Washington School District should contact Nikole Lalas for information on how to register for AP Exams.
Additional AP Information